Environmental Social Governance (ESG)
Kensington Difference
Kensington's Sustainability Strategy
Kensington sees environmental, social and governance ("ESG") factors as key to its long-term performance and as a result, the firm is integrating ESG into its Business Strategy. In the last year, ESG impact has become integral to the company's strategy, its lending operations, its funding programmes and overall, to Kensington's culture.

In August 2020, Kensington defined and publicly released its first set of ESG targets for its 2020/2021 Financial Year; it was also a first for a specialist mortgage lender in the UK. As a business, we will all support these targets through the work we do each day, and we will be measuring them on an annual basis so that we can publicly report on the progress we're making in each area in 2021.
Kensington's ESG framework brings together key initiatives from across the firm into one cohesive set of targets to help ensure that the firm is creating a positive impact in both its workplace and the wider community.
Why is an ESG policy so important for Kensington?
It's the right thing for us to do
ESG is fundamentally important to the overall purpose of Kensington and provide a clear blueprint for our Company's future and strategic direction
It is increasingly important for new and existing colleagues
It forms part of the decisions made by investors that have increased their commitment to responsible investment
It is critical to long-term growth and help to drive competitive success.
It can attract consumers who want to buy goods or services from a socially responsible brand.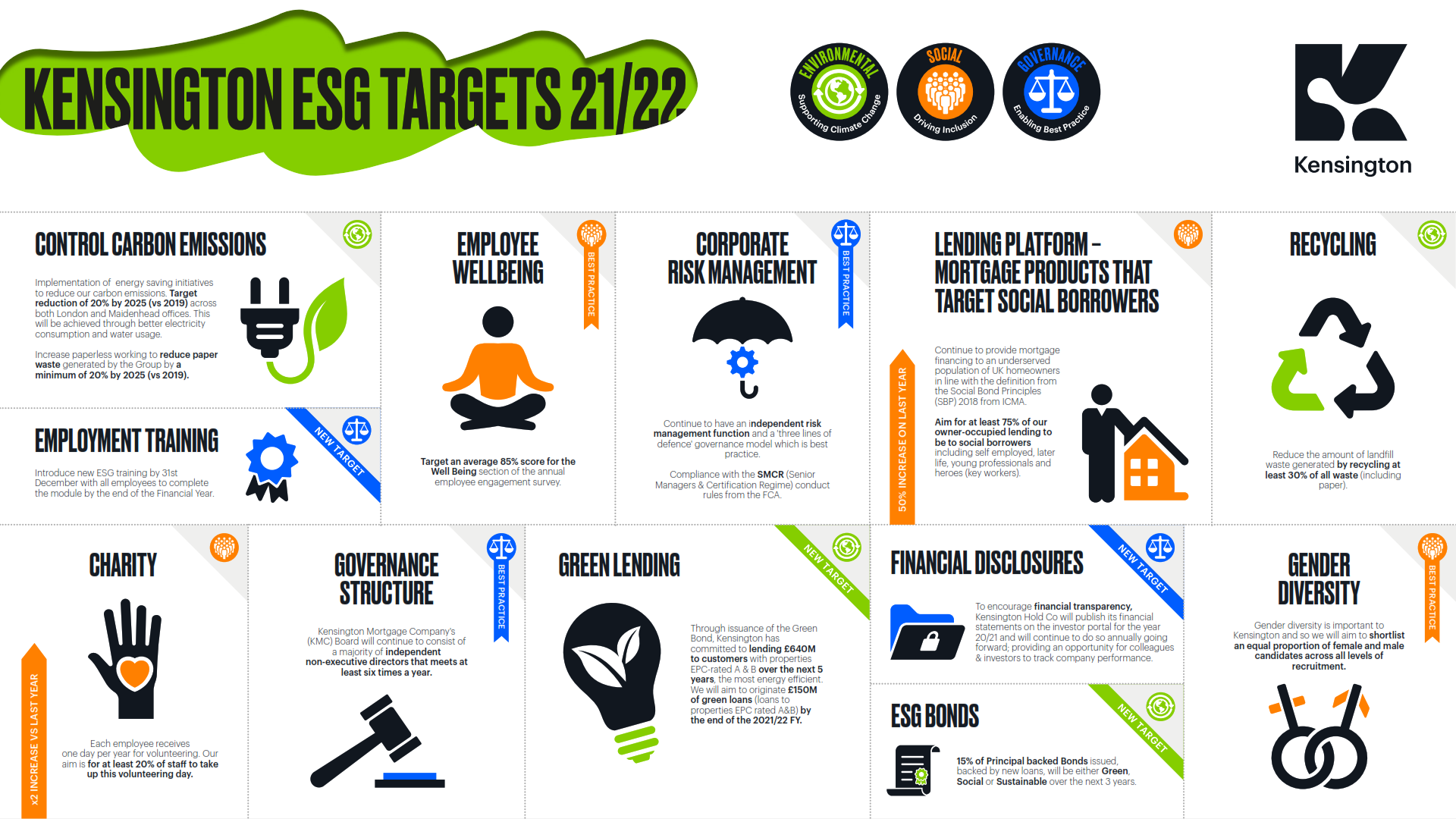 Learn about Kensington
Kensington is the leading specialist mortgage lender in the UK, with a track record of over 25 years
Find out More